Trimmer | DKT-200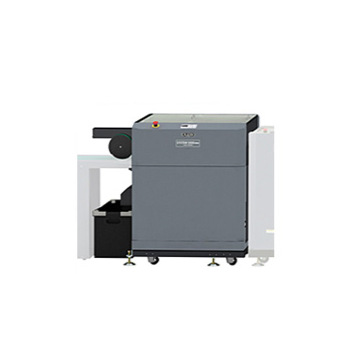 DKT-200 is located after the DBM-600T or DBMS-T. As soon as the foredge has been trimmed, the DKT-200 trims the top and bottom margins to provide three knife trimming.
The optional Gutter cut and 2-hole punch enables to increase its production and produce varying types of finish.
| Trimming capacity | Process Speed |
| --- | --- |
| 50sheets | 4,500sets/h |
Model/Type
Trimmer DKT-200
Machine type
Floor type two side trimmer
Paper type
Booklet
Paper quality
Fine qulaity, Art/coated
Paper size
Width
 105 to 356 mm
Length
 75 to 305 mm
Paper weight
Fine quality
 64 to 127.9gsm
Art/Coated
 84.9 to 157gsm
Cover
 within 300 gsm
Processing speed
4,500 books/h(fine quality 81.4gsm, within 20 sheets A5 finished)
Trimming Length
1 to 30mm
Trimming Performance
Cover (front, back) + 58 sheets or less(300 gsm, fine quality book block 81.4 gsm)
Power Supply
AC200 to 240V 50/60Hz
Power consumption
5.4A
Dimensions
932(W)×800(D)×,1,169(H)mm
Weight
472kg
Options
DKT-K, DKT-G, DKT-2H, OFFSET TRIM KIT
Duplo has a policy of continuous improvement and reserves the right to amend the specifications without prior notice.
Other related equipment
SHEET FEEDERS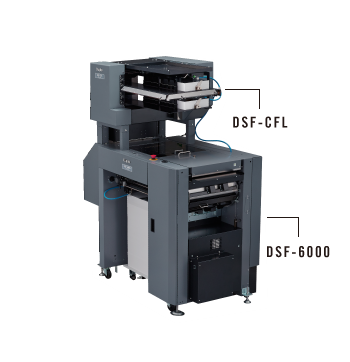 | Paper size | Paper loading volume | Process Speed |
| --- | --- | --- |
| B6~A3SR | 610mm | 600sheets/min |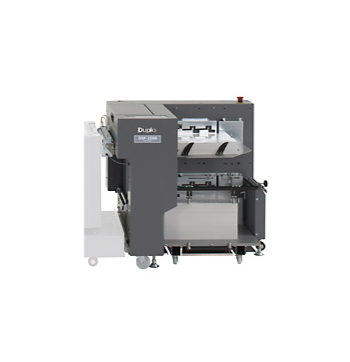 Paper size
Paper loading volume
Process Speed
A5~A3SR
Upper tray:65mm
Lower tray:200mm
200sheets/min
TRIMMER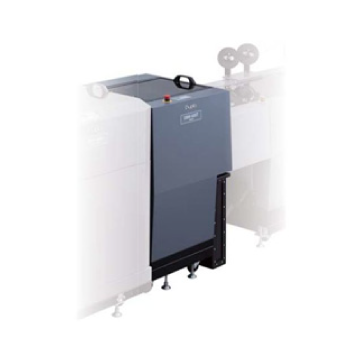 | Trimming capacity | Process Speed |
| --- | --- |
| 50sheets | 4,600sets/h |
| Trimming capacity | Process Speed |
| --- | --- |
| 20sheets | 3,000sets/h |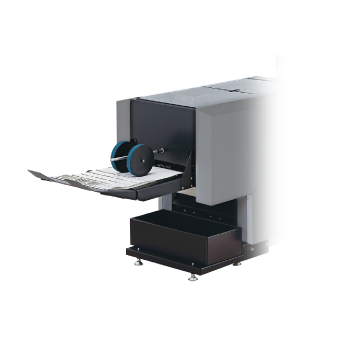 Process Speed
2,400sets/h
SQUARE SPINE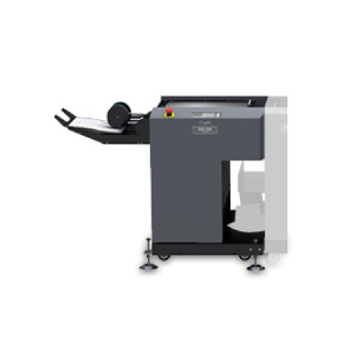 | Book size | Process Speed |
| --- | --- |
| A5~A3SR | 2,600books/h |
STAPLE PUNCH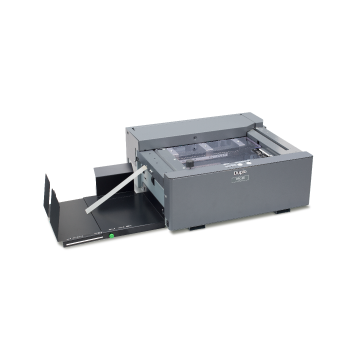 | Paper Size | Punch capacity |
| --- | --- |
| A5~B4 | 24sheets |