Jogger | DC-12JR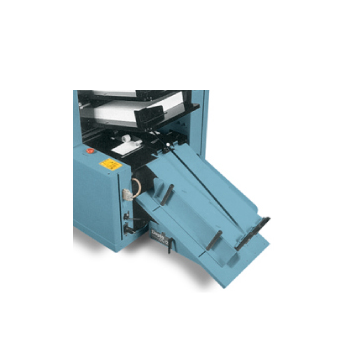 The DC-12JR with a built-in vibrating motor, is generally used for the straight collating of NCR papers. It can also be used to collate when producing documents, which will require being finished on wire/comb type of documents.
Model/Type
Jogger DC-12JR
Machine type
Floor Model Stacker
Paper size
Max.350(W)×500(L)mm
Min.200(W)×140(L)mm
Paper Weight
Fine quality
 52.3 to 250gsm
Art/Coated
 79.1 to 157gsm
NCR Paper
 64 to 128gsm
Stacking Capacity
80mm
Dimensions
460(W)×460(D)×390(H)mm
Weight
26.5kg
Duplo has a policy of continuous improvement and reserves the right to amend the specifications without prior notice.
Other related equipment
SHEET FEEDERS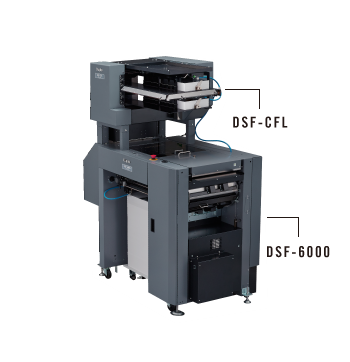 | Paper size | Paper loading volume | Process Speed |
| --- | --- | --- |
| B6~A3SR | 610mm | 600sheets/min |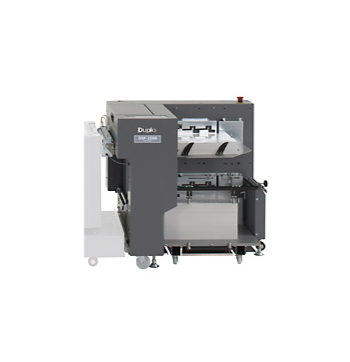 Paper size
Paper loading volume
Process Speed
A5~A3SR
Upper tray:65mm
Lower tray:200mm
200sheets/min
SQUARE SPINE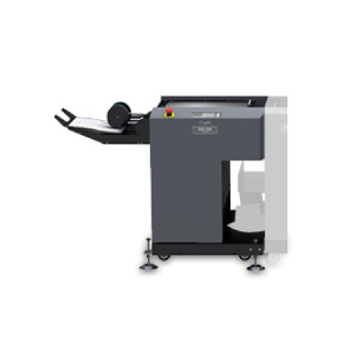 | Book size | Process Speed |
| --- | --- |
| A5~A3SR | 2,600books/h |
STACKER and OTHERS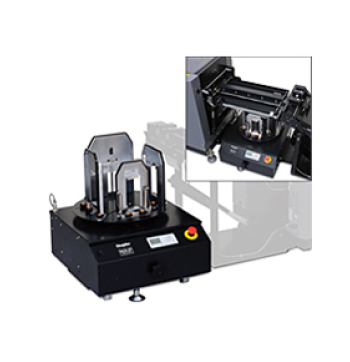 | Paper size | Process Speed |
| --- | --- |
| A5~A3SR | 4,000sets/h |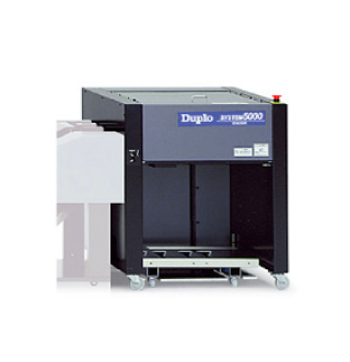 | Stack Capacity | Process Speed |
| --- | --- |
| 430mm | 9,000sets/h |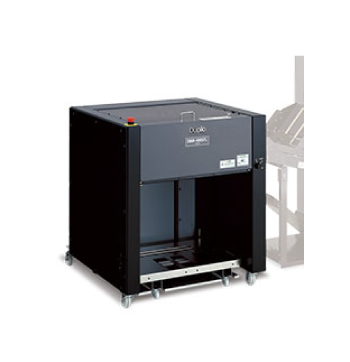 | Stack Capacity | Process Speed |
| --- | --- |
| 430mm | 9,000sets/h |
STAPLE PUNCH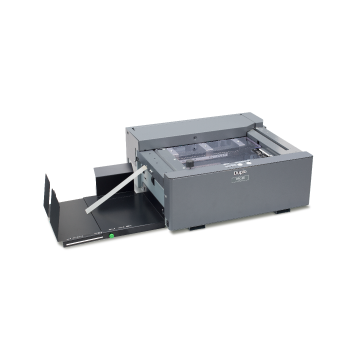 | Paper Size | Punch capacity |
| --- | --- |
| A5~B4 | 24sheets |