Square Spine | DSS-350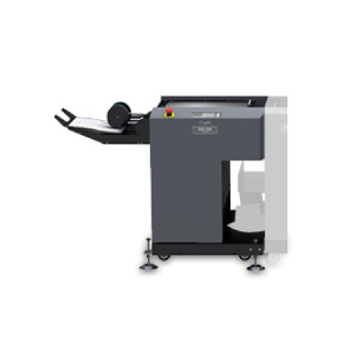 The DSS-350 is designed to give a perfect bound-book finish to stitched booklet with very less damage to the spine. The square finishing is getting popular especially in digital point market. The flat appearance of booklets provides many benefits, not only does it allow for easy storage, but it also provides the printer with the option to print on the spine.
| Book size | Process Speed |
| --- | --- |
| A5~A3SR | 2,600books/h |
Model/Type
Square Spine DSS-350
Machine type
Floor type square spine module
Paper type
Saddle stitch + folded (Loop stitch not available)
Paper size
Min. 85(W) x 105(L)mm
Max. 230(W) x 320(L)mm
Paper quality
Fine qulaity, Art/coated
Paper weight
Fine quality
 64 to 127.9gsm
Art/Coated
 104.7 to 127.9gsm
Cover
 within 300gsm
Thickness applicable to square spine shaping process
Within 4.2mm
Processing speed
2,600 booklets/h (Within 10 sheets of fine quality 81.4gsm for smaller than A5 size booklet)
Additional functions
Hand feed
Power supply
AC 100 -240V 50/60Hz
Power consumption
1.8A - 0.8A
Dimensions
626(W)×662(D)×817(H)mm
Weight
141kg
Duplo has a policy of continuous improvement and reserves the right to amend the specifications without prior notice.
Other related equipment
SHEET FEEDERS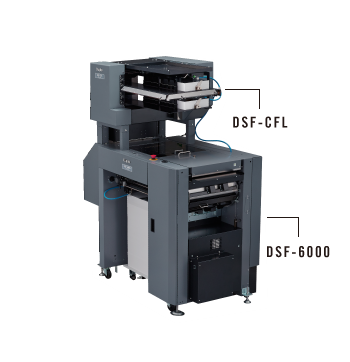 | Paper size | Paper loading volume | Process Speed |
| --- | --- | --- |
| B6~A3SR | 610mm | 600sheets/min |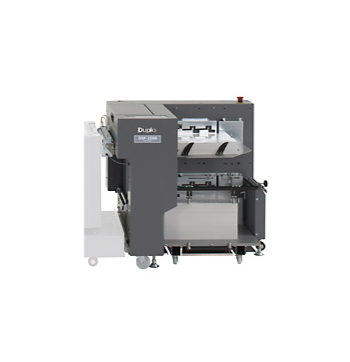 Paper size
Paper loading volume
Process Speed
A5~A3SR
Upper tray:65mm
Lower tray:200mm
200sheets/min
STAPLE PUNCH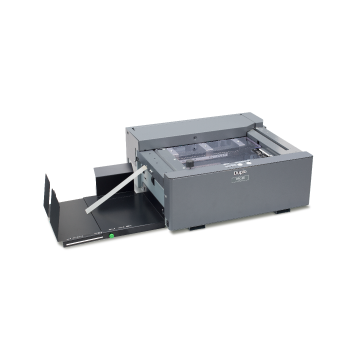 | Paper Size | Punch capacity |
| --- | --- |
| A5~B4 | 24sheets |