Stacker | DCR-ST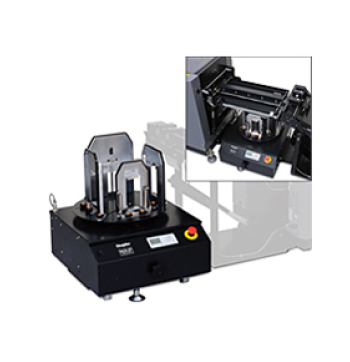 The DCR-ST is a cross stacking machine, it can be connected to a collator either straight or cross stack sets. The intelligent DCR-ST stops as soon as the stacker has reached full capacity, which allows the system to be left unattended. In addition, DCR-BP bypass works as bypass to deliver the sets to the bookletmaker without having to remove the DCR-ST.
| Paper size | Process Speed |
| --- | --- |
| A5~A3SR | 4,000sets/h |
Model/Type
Stacker DCR-ST
Machine type
Floor type cross stacker
The number of sheets receivable
2 to 40 sheets/set
Maximum stacking amount
Paper receiving table S
 200 mm
Paper receiving table L
 100 mm
Paper type
Sheet, Single-folded, Double-folded
Paper size
Paper receiving table S
 Min: 210(W)×148(L)mm
 Max: 325(W)×250(L)mm
Paper receiving table L
 Min: 215(W)×355(L)mm
 Max: 355(W)×450(L)mm
Paper quality
Fine qulaity, Art/coated
Paper weight
Fine quality
 52 to 157gsm
Art/Coated
 79 to 157gsm
Cover
 52 to 300gsm
Processing speed
4,000 sets/h(A4 long edge feed, the paper receiving table S using 10 sheets of collated set)
Power supply
AC 120 V 60 Hz, AC 220 to 240 V 50/60 Hz
Power consumption
0.6A - 1.2A
Dimensions
710(W)×680(D)×630(H)mm
Weight
44kg
Duplo has a policy of continuous improvement and reserves the right to amend the specifications without prior notice.
Other related equipment
SHEET FEEDERS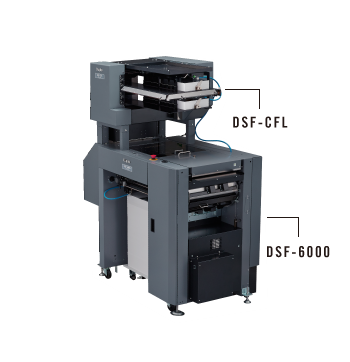 | Paper size | Paper loading volume | Process Speed |
| --- | --- | --- |
| B6~A3SR | 610mm | 600sheets/min |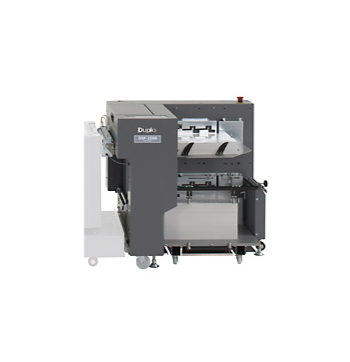 Paper size
Paper loading volume
Process Speed
A5~A3SR
Upper tray:65mm
Lower tray:200mm
200sheets/min
SQUARE SPINE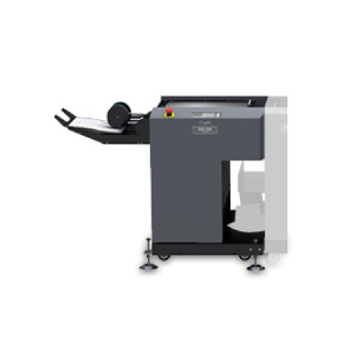 | Book size | Process Speed |
| --- | --- |
| A5~A3SR | 2,600books/h |
STACKER and OTHERS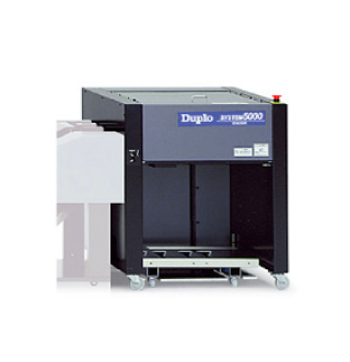 | Stack Capacity | Process Speed |
| --- | --- |
| 430mm | 9,000sets/h |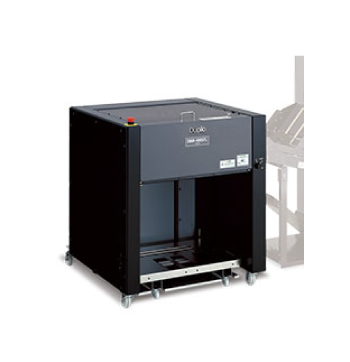 | Stack Capacity | Process Speed |
| --- | --- |
| 430mm | 9,000sets/h |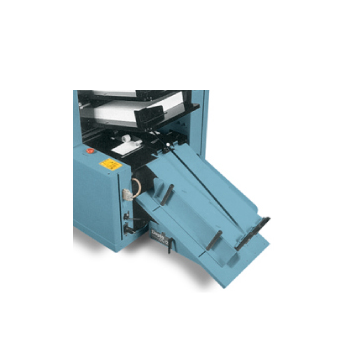 STAPLE PUNCH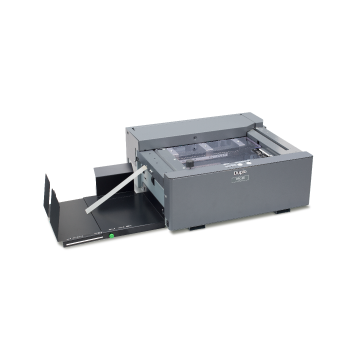 | Paper Size | Punch capacity |
| --- | --- |
| A5~B4 | 24sheets |